Nobody wants to experience a dental emergency. But if you find yourself in one, McKenzie Dental can help. We strive to accommodate you the same day and provide the care you need.
Indicators of a Dental Emergency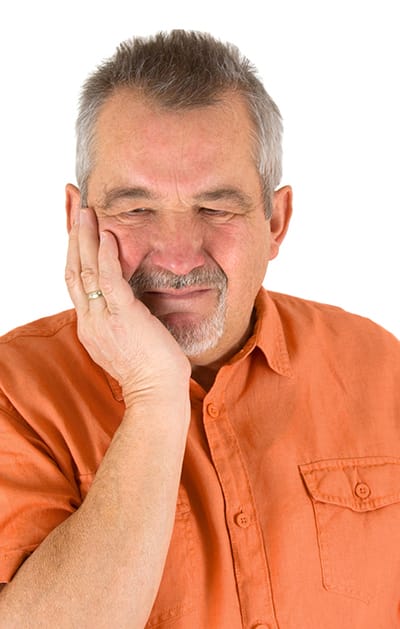 These situations may help you determine if what you're experiencing can be considered a dental emergency.
Bleeding in your mouth
Severe or unusual mouth pain
One or more lost teeth
A hard hit or injury to your mouth or face
Mouth or face swelling
Sensitivity when you drink or eat something cold or hot
Call us at McKenzie Dental if you're experiencing any of the above. You may require urgent attention.
Common Dental Emergencies
Toothache
Toothaches are usually caused by an infection. Taking over-the-counter pain relievers may help, but it's best to book an appointment with your dentist as soon as you can. Your dentist can diagnose the actual cause of the pain and prevent it from recurring.
Chipped Tooth
If you chipped your tooth and don't feel any pain this may not be considered a dental emergency. But you need to be careful when you chew to prevent further damage to your tooth. You can also book an appointment with your dentist to smoothen the chip if it feels sharp or uncomfortable.
Fractured Tooth
If you have a fractured or cracked tooth, you need to be seen by a dentist immediately to check the degree of damage. You may require a root canal if the inner part of your tooth is damaged.
Rinse your mouth using warm water and apply a cold compress to the area to reduce swelling. You can also take OTC pain relievers but be sure not to apply it directly to the area as it can cause burns.
Your dentist may also order X-rays to check the condition of your tooth. You may only need a crown if your tooth pulp is not damaged.
Knocked Out Tooth
Your dentist may be able to reinsert the original tooth but you need to act quickly.
You can try putting it back in its socket. Keep it in place by biting down firmly. If this isn't possible, place the tooth in a glass of cold milk.
Be careful not to touch the roots and bring it to your dentist immediately. The longer you delay in getting to your dentist, the slimmer the chances your tooth can be reinserted.
Loose Crown
If your crown falls off you can try putting it back in place. Use a small amount of adhesive to keep it in its original position. Your dentist can fix it for you on your next dental visit.
Dental Emergency in SE Calgary
Whether or not you feel pain or discomfort, give yourself peace of mind and see a dentist following a dental emergency. Find out if you need any treatment or medication and ensure any potential dental issues are addressed.
Contact our dental team today at (403) 257-1180 to schedule an appointment.