Dr. Safi S. Magharius, DDS – SE Calgary General Dentist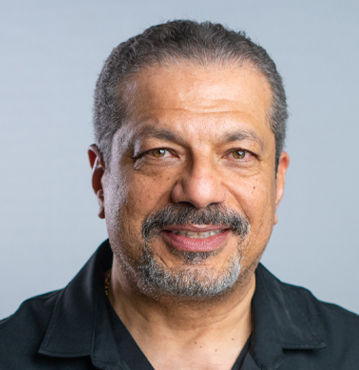 Dr. Safi Magharius, a SE Calgary Dentist would like to warmly welcome you to McKenzie Towne Family Dental. He has been practicing dentistry since 1982 when he graduated from Cairo University, Faculty of Dentistry, and had a postgraduate study in Conservative Dentistry (Restorative, Prosthodontics, and Endodontics). In Canada, he graduated from Dalhousie University, School of Dentistry, Halifax, NS.
It has also been his pleasure to become a part of the McKenzie Towne community as a SE Calgary dentist and to bring his focus on patient care directly to his patients and their families. Dr. Magharius is committed to bringing his own philosophy of outstanding customer service to his entire team.
Dr. Magharius is happily married to his beautiful wife Jackie and has both a teenage daughter, Sally, and young teenage son, Amir. In addition, the Magharius enjoy the company of an adorable young dog, Cappuccino, and a 'lion' cat, Simba!
Dr. Magharius considers himself incredibly fortunate to have had the extensive life experiences that he has had. He feels that this life experience brings a new found respect for his passion – which is providing his patients with genuine dental care and the smiles they deserve!
---
Dr. Cahoon, DDS – SE Calgary General Dentist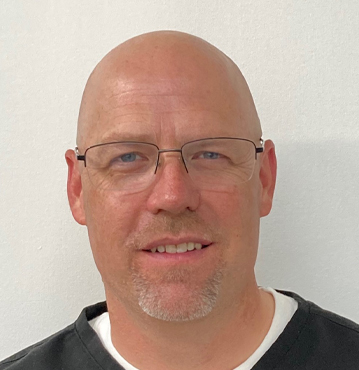 Dr. Cahoon was born in Red Deer. His family moved to Utah when he was 10. He received his Doctor of Dental Surgery from Creighton University in 1998 and relocated to Las Vegas where he owned an office for 15 yrs. 2012 brought Dr. Cahoon back to Canada where he has enjoyed Calgary's mountains and outdoor activities. Dr. Cahoon loves surgery and giving his patients the most comfortable experience possible, by being able to provide IV Sedation. He spends any time necessary to ensure patients understand their needs and what they can expect when they come to see him.
Dr. Cahoon spends his free time outside. Golf and mountain biking in the summer and snowboarding in the winter months. Family trips to the mountains are always the highlights of the year.
---
Dr. Harris Hao Zou, DDS – SE Calgary General Dentist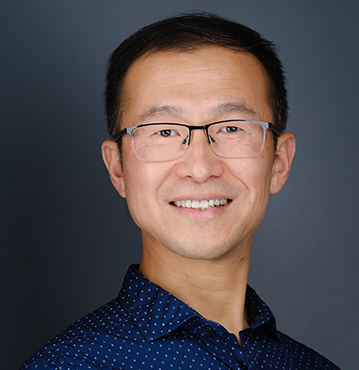 Dr. Harris Hao Zou graduated from Wuhan University School of Stomatology (Oral Medicine). He pursued his dental career for 10 years at municipal and provincial Hospitals. Dr. Zou moved to Canada in 2011 and furthered his study as a denturist. He then recertified his qualification as a general dentist in Canada. Dr. Zou holds a Doctor of Dental Surgery Degree and is in good standing with CDSA.
Dr. Zou has training in all areas of dentistry with a special interest in the complicated restoration of teeth, root canal treatments, night guards, and complete/partial dentures. He provides a wide range of expertise in a calming atmosphere.
When not working, he enjoys reading, biking, and spending time with his wife and two children.
The Dental Assistant Team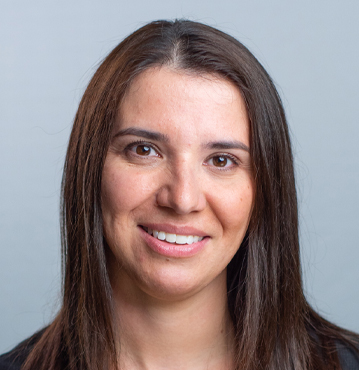 Natalia, RDA
The Dental Hygienist Team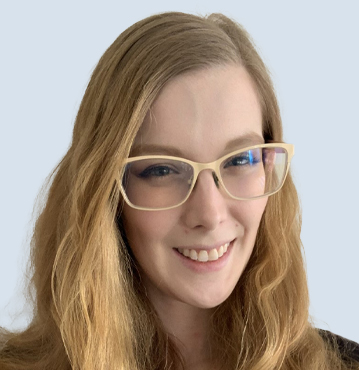 Kelli-Ann, RDH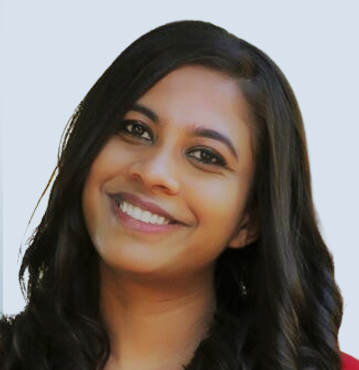 Julin, RDH
The Dental Administration Team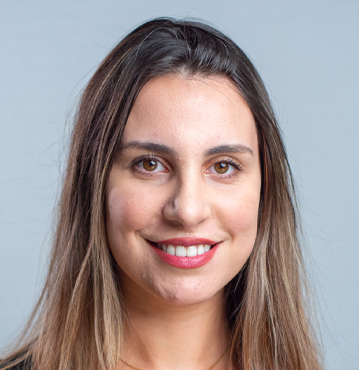 Lina, Hygiene Coordinator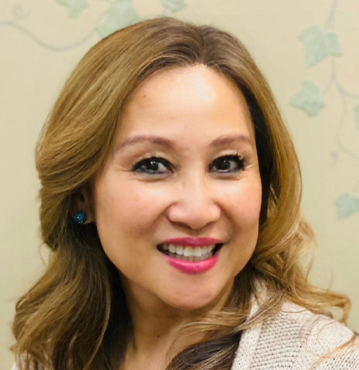 Debbie, Accounts Received
We are very proud of our team and we enjoy the friendly camaraderie that makes them part of our McKenzie Towne Family Dental family!

Whether it's a dental emergency in South Calgary or just a regular checkup or cleaning, McKenzie Towne Dental wants to make your experience as comfortable and convenient as possible. Serving McKenzie Towne, Cranston, Auburn Bay, Seton, Copperfield, New Brighton, Mahogany, Inverness, and all of Southeast Calgary
© Copyright 2023 McKenzie Towne Family Dental and Dental Growth Strategies | All Rights Reserved | Powered by Dental Growth Strategies | Disclaimer: Dr. Safi Magharius is a general dentist, not a cosmetic dental specialist. Cosmetic dentistry is not a term/specialty recognized by the Alberta Dental Association & College (ADA&C). Dr. Magharius provides cosmetic dental procedures such as porcelain veneers, dental implant crowns, dental bonding, and teeth whitening as part of his general dentist license.
The Dental Assistant Team

Our Assistant Team pride's themselves in every aspect of their work and realize the tremendous trust that you place in them to meet the dental needs of you and your family.
Our team are a group of confident and experienced individuals who are up-to-date on all the latest techniques. They also want to make sure every visit to our SE Calgary dentist office is as comfortable as possible.
We believe that it is important that our team continue to learn the most advanced skills offered. That is why every member of the Assistant team attends advanced training courses every year, ensuring they are providing you and your family the latest concepts of infection control and dental care available.
What Does a Dental Assistant Do?

Intra-oral, our Level II dental assistants are multi-skilled health care professionals, possessing a diverse knowledge base. They effectively perform clinical and technical skills as well as support with administrative procedures. Their education and training, professionalism and experience coupled with provincial registration and licensing qualify them to perform a variety of supportive and direct patient care procedures.
Intra-oral dental assistants prepare for and support patients for treatment by practicing universal precautions and infection control. They attend to the patient's comfort and support in updating patient medical and dental health histories.
Intra-oral dental assistants help perform a variety of clinical procedures. They assist our SE Calgary dentist with the administration of anesthetics, general dentistry and specialty procedures. They perform preventive, orthodontic and restorative intra-oral procedures as well as post-treatment care. These may include temporary crown placement, preliminary impressions, coronal polishing, dental non-latex rubber dams and fluoride trays.
Intra-oral dental assistants expose and process digital dental radiographs for use in treatment. They also produce records such as dental photographs and study models to aid in prognosis.
They also provide oral hygiene instructions, disease prevention, post-operative care instructions, nutritional counseling and dental health education to patients.
They also support clinical treatment procedures by performing certain laboratory functions like fabricating mouth guards and whitening trays.
They also perform basic practice management procedures which include computer entries, managing patient appointments and maintaining financial and medical records.
As new technologies emerge; the dental assistants' scope of practice is continually evolving. For this reason, dental assistants have a professional responsibility to learn about new technologies and upgrade their skills as regulations change.
Certainly, the role of the dental assistant to a SE Calgary dentist is one that makes a big difference in the high quality of patient care that is provided by the team of dental assistants at McKenzie Towne Family Dental.
Our Dental Hygienist Team
The McKenzie Towne Family Dental Hygiene Team consists of highly qualified individuals who pride themselves on giving you and your family the best care possible!
As with all McKenzie Towne Family Dental Team members, they continually receive advanced training in the latest technologies available to provide you and your family with knowledgeable care. This training helps you by allowing our team members to help you focus on prevention rather than treatment. The knowledge that they impart is information that can help you and your family have healthy teeth and gums for a lifetime.
Our team also uses lasers in their hygiene therapy. By using lasers this allows us to provide you with an exceptional level of comfort and care and helps you reach your goal of "optimal" dental health sooner than with standard methods.
What Does a Dental Hygienist Do?
Along with the dentist, the dental hygienist is a healthcare professional that is able to offer services after obtaining the proper licensing or credentials from the appropriate jurisdiction. Dental hygienists will work as part of the McKenzie Towne Family Dental team, performing certain tasks that involve direct patient care. Here are some examples of the types of duties that may be performed by our licensed dental hygienist.
It is important to note that a dental hygienist has to obtain formal training and education before it is possible to be licensed. Generally, most jurisdictions require at least a two year degree on dental hygiene, as well as a number of science related courses as part of the program. Generally, a hygienist will have taken courses that provide background in oral anatomy, pharmacology, nutrition, and periodontology.
Perhaps the single most common group of tasks associated with the profession involves preventive dental care. Teeth cleaning is often taken care of by the dental hygienist. Along with cleaning, the hygienist often engages in sealants, root planing, and in educating the patient in general oral hygiene.
One of the most common tasks for the dental hygienist is the administration of local anesthesia. This allows the dentist time to check on other patients and prepare for the procedure as the anesthesia is taking effect.
For many of the tasks that a dental hygienist is authorized to perform, there is no need for supervision by a dentist. In other situations partial supervision may be required. However, as more hygienists opt for higher degrees of certification, this is changing. Expanding the range of responsibilities that a dental hygienist may provide as part of the dentist office staff often means patients are seen and treated more quickly than in times past.
Our Dental Hygiene team look forward to meeting you and discussing all the available treatment options to help you reach your health goals!
Our Dental Admin Team

We understand that each individual has different needs, wants, and concerns. At McKenzie Towne Family Dental our administrative team are here to exceed your expectations.
Since the administrative team will be your first contact with McKenzie Towne Family Dental, we want to make sure that we are scheduling appointments that meet your busy schedule.
Our dental administrator team handles the day-to-day office administration for McKenzie Towne Family Dental. In addition to receptionist duties, such as scheduling appointments and answering the telephone, our dental administrators are familiar with insurance coding and billing, dental terminology and basic dental procedures.
Our Administrative Team will work with you to help you understand your dental treatment, and we will discuss all your financial options up front, so that there are no unexpected surprises! We will also work with your insurance company to make sure that you are getting the coverage that you and your family deserve and that you are taking full advantage of your insurance plan.
We are very proud of our administrative team! And at McKenzie Towne Family Dental, we appreciate your trust. We make it our mission to see that you enjoy your time with us and know you are cared for as if you were a member of our own family.
Our Administration team look forward to meeting you and discussing all the available financial options to help you reach your health goals!
This website uses cookies.