WE OFFER ORAL SEDATION AND IV SEDATION
ARE YOU AFRAID TO GO TO THE DENTIST?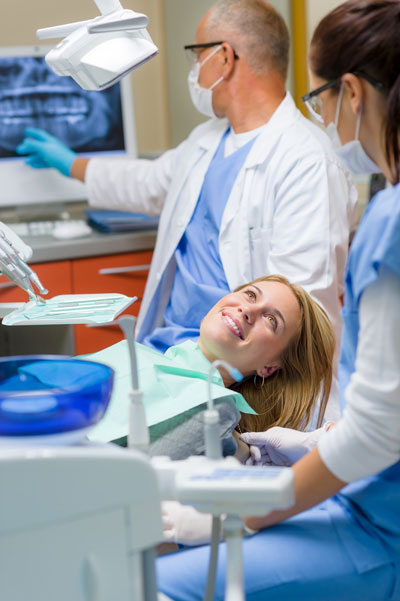 Does the dental office make you nervous?
Does anxiety about impending dental procedures lead you to postpone or cancel appointments?
Have you been suffering from pain or discomfort in your mouth, consider calling your dentist, but can't bring yourself to pick up the phone?
If you answered yes to any two of these three questions, you may be an ideal candidate for sedation dentistry.
Here at McKenzie Towne Family Dental, our goal is to help you receive all your dental care needs comfortably and without fear. We even offer sedation for dentistry for routine procedures such as teeth cleaning and check-ups. Sedation for dentistry provides a comfortable and relaxing experience that you won't even remember.
Don't ever be embarrassed if you have dental fears or anxieties. We encourage you to let us know about any fears or concerns you have so we can ease your discomfort and get you the dental care you need.
In our practice, we offer oral sedation and IV sedation.
Oral sedation. Medication that's taken orally prior to your appointment has a sedating effect. You may feel drowsy, it's possible you may even fall asleep during your treatment.
IV sedation. IV sedation is administered intravenously. It works quickly, and the dosage can be adjusted at any time depending on your needs.
Don't put off your oral health any longer. Sedation for dentistry is safe and effective. To find out more about sedation dentistry at McKenzie Towne Family Dental, call us at (403) 257-1180

Whether it's a dental emergency in South Calgary or just a regular checkup or cleaning, McKenzie Towne Dental wants to make your experience as comfortable and convenient as possible. Serving McKenzie Towne, Cranston, Auburn Bay, Seton, Copperfield, New Brighton, Mahogany, Inverness, and all of Southeast Calgary
© Copyright 2023 McKenzie Towne Family Dental and Dental Growth Strategies | All Rights Reserved | Powered by Dental Growth Strategies | Disclaimer: Dr. Safi Magharius is a general dentist, not a cosmetic dental specialist. Cosmetic dentistry is not a term/specialty recognized by the Alberta Dental Association & College (ADA&C). Dr. Magharius provides cosmetic dental procedures such as porcelain veneers, dental implant crowns, dental bonding, and teeth whitening as part of his general dentist license.
This website uses cookies.