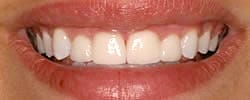 A smile requires an even flow of the teeth and gums with the lips, face, and body. Gums around the teeth can often appear uneven, and for some, are excessive, creating what we call a "gummy" smile. If the gum is uneven around a tooth, gum contouring can smooth and balance the way your tooth and gum look. The procedure produces a consistent, even gum line that is aesthetically pleasing.
What does laser gum recontouring involve?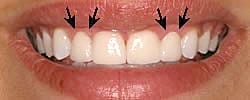 Laser gum recontouring is a very straightforward procedure where a soft tissue diode laser is used to reshape the gums to create a more even and esthetic look. The gums will feel quite comfortable following the procedure and they will heal fully within 2-3 days, offering a better look almost immediately.
Dr. Magharius uses a laser for providing gum laser treatments that gently removes unwanted gum tissue.
By using a Laser, treatment is so precise that Dr. Magharius is capable of changing the overall appearance of the gumline, from tooth to tooth, producing a great smile!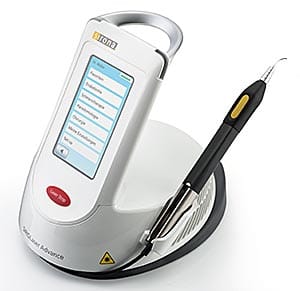 The application of laser gum reshaping and re-contouring can create smiles that produce a better "fit" for a patient's physical features.
Only laser technologies can offer the precision needed for this type of procedure… and painlessly too.
The advantages of using a Laser are:
reduced patient discomfort
no anaesthetic for certain procedures
no stitches faster healing and recovery times from surgical procedures
eliminates bacteria from the surgical site no bleeding
If you are interested in learning more about this service or desire to improve your smile then
contact McKenzie Towne Family Dental today at (403) 257-1180.